Movable Type 4 is a world's most powerful and easy to use blog publishing platform. It's easier than ever to publish and share information with Movable Type. With more than 50 new features, MT4 makes it simple to start a blog, manage entire websites and build an engaged community of readers and customers.Serendipity is a PHP-powered Web Blog application which gives the user an easy way to maintain an online diary, web blog or even a complete homepage. Serendipity provides the following features:
WYSIWYG and HTML editing;
Built-in, powerful media database
Multiple authors, configurable permission/usergroup system
Threaded comments, nested categories, post to multiple categories
Multiple languages
Online plugin and template repository for easy plug-and-play installation
plugins
Category-based sub-blogs, podcasting, RSS planet/aggregator, static pages
Robust spam blocking
One-click upgrading from any version
Can be embedded into existing Web pages
Native import from earlier blog applications (WordPress, Textpattern, Moveable Type, bblog).
E-commerce – Shopping Cart Hosting Solutions
OS COMMERCE

Os Commerce is an online shop solution that offers a wide range of out-of-the-box features that allows online stores to be setup fairly quickly with ease, and is available for free as an open source based solution released under the GNU General Public License.

BV COMMERCE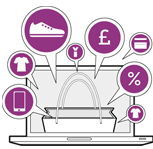 BV Commerce Host your store on your own servers or with any web hosting company giving you the freedom and flexibility every business needs. BV Commerce has everything you need to create a store and process orders. Key Features: Search Engine Optimization, Built-in Templates and Unlimited Plug-ins, Create Rich Products without Programming, Image Swap When Choices Change (i.e size/color), Built for APS.NET 2.0 (not just recompiled), Full Source Code Included, Automatic URL Rewriting, Custom URL Rewriting, Ship directly through UPS and Print Labels.

OS COMMERCE

XT commerce is developed as a powerful ecommerce web cart shop system for small, medium and full-sized merchants as well as wholesalers. Its full functionality enables you to strengthen your position in the fast growing ecommerce shopping cart market.

CRE LOADED
CRE Loaded - Create your storefront catalog and upload product images, text, and graphics to your storefront. Manage orders and inventory with the shopping cart. Process credit card payments through PayPal or Authorize.net, set up special pricing, and determine shipping costs. And so much more -- and all from anywhere you can access the Internet. CRE Loaded also offers hundreds of different templates to customize the look of your online store, so you can offer your customers a unique, easily identifiable, and fully branded shopping experience.

INTERSPIRE SHOPPING CART
Interspire Shopping Cart is e-commerce software that includes everything you need to start, run, promote and profit from your online store. It combines easy-to-customize store designs with marketing tools proven to significantly increase your sales.

AVACTIS SHOPPING CART
Avactis Shopping Cart is a software package that allows you to open an online store on the Internet. Compared to other similar software, Avactis offers a unique advantage of very simple integration of the online store into your existing site. For many similar systems, integration of an online store is a big problem that requires a lot of time and effort. We eliminated this labor-intensive task by using special tags. As a result we can offer our customers a very convenient tool for the quick launch of an online business. An electronic store comprises two parts - a client side (the storefront) and an administrator side. The client side (the storefront) is your website as seen by visitors. The Avactis's client side allows the visitors to your site to browse products in the online store, select products and put them into the shopping cart, as in a conventional supermarket, and then pay for the selected products using a credit card or other payment options. The Avactis's administrator side allows you to stock up the store with products, as a conventional warehouse, maintain the inventory, track orders and payments.

ZEN CART
Zen Cart is the art of e-commerce. It is built for entrepreneurs by entrepreneurs. The program is built by programmers and designers who understand the online selling process from start to finish. Zen Cart has included all the necessary tools required to build a successful online store and we are constantly improving and upgrading the software based on our users requirements.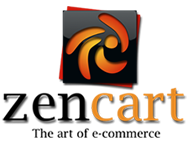 CS CART
CS Cart is a turnkey solution that includes all of the necessary features and functions to build successfully an online web store.


MAGENTO
Magento is a feature-rich, professional open-source eCommerce solution that offers merchants complete flexibility and control over the look, content, and functionality of their online store. Magento's powerful marketing, search engine optimization and catalog-management tools give merchants the power to create ecommerce sites that are tailored to their unique business needs.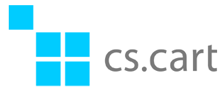 OPEN REALITY
Open Realty - Features: ability to add an unlimited number of fields to listings; support multiple property classes in a single install. (residential, commercial, etc..); ability to define different fields for each property class; you can define which fields are searchable, through our easy to use administrative interface; upload multiple images at once to listings; open-realty automatically creates image thumbnail for you; upload virtual tours for your listings; visitors to your site can signup as members, where they can save searches and get email notifications when new properties are added that match their search criteria; you can choose to display listing fields to all users, only members who have registered on your site, or to only other agents who have logged into your site; open-realty automatically places map, school, and neighborhood information links on your site for you; built in contact form provides an easy way for interested parties to contact you, without you having to place your email address on the site for spamers to gather and use; WYSIYG editor allows you to edit pages such as the contact and about us pages on your site, without any html knowledge; built in search engine optimizations help, ensure that your listings appear on the search engines, when buyers are looking.

PHP COIN
php COIN (Clients, Order, Invoices, and Notes) package was originally designed for small to medium sized webhosting resellers but can now be used by any type of busines. It's purpose is to present information to a potential (or existing) client via misc content, provide an interface for collecting client and order information, direct the client to a "pay link" for billing, and provide a means to monitor these items. The primary goal is to provide an integrated environment in which a client or admin can perform the desired tasks within a single interface.

BOOKSTORE
Bookstore - Features include: User Registrations; Product Voting; VeriSign Payflow Link integration; Categories; Shopping Cart; Administration of Members; Administration of Orders; Administration of Items; Administration of Categories; Administration of Credit Card Types.

CRM HOSTING
SUGAR CRM
Sugar CRM - Sugar Professional is a flexible CRM solution that provides a single view of customer interactions across sales, marketing and service. Sugar Professional improves business performance by offering best-in-class campaign management, opportunity tracking, account management, sales forecasting and customer support capabilities while delivering advanced reporting and collaboration tools.

XRMS
XRMS is a web-based application for managing business entities such as employees, customers, contacts, activities with those contacts, etc. XRMS generally falls into the category of application known as Customer Relationship Management (CRM), Sales Force Automation (SFA), with aspects of Business Intelligence (BI). Basically, if your company needs to manage relationships with your customers and business partners, XRMS should be able to fulfill your needs. We believe that XRMS is the most advanced open source CRM application written in PHP. We hope that you will find it useful.

CMS HOSTING
JOOMLA!

Joomla! is a powerful open source content management system. It is used for managing simple Web sites and complex corporate applications. Joomla! is easy to install, simple to manage, and reliable. Once Joomla! is installed and running, it is simple for even non-technical users to add or edit content, update images, and to manage critical data. Anybody with basic word processing skills can easily learn to manage a Joomla! site.

POSTNUKE
PostNuke is a weblog/content management system (CMS). It is far more secure and stable than competing products, and is able to work in high-volume environments with ease. Some of the key features of PostNuke are: * customization of all aspects of the web site's appearance through themes, with support for CSS stylesheets; * the ability to specify items as being suitable for either a single language or for all languages; * the best guarantee of properly displaying your web pages in all browsers, thanks to full compliance with W3C HTML standards; * a standard API (application programming interface) and extensive documentation to allow for easy extension of your web site's functionality through modules and blocks.

DRUPAL

Drupal is an open source content management system which supports pluggable modules which enable additional behaviors. The modules available for Drupal provide a wide assortment of features, including e-commerce systems, photo galleries, mailing list management, and CVS integration.

MAMBO

Mambo is an Open Source CMS system.

VIVVO
VIVVO CMS is scalable and powerful news and media publishing solution with variety of plug-ins that helps you create a full website easily.

NUCLEUS
Nucleus is a Content Management System.

XOOPS
XOOPS is a web application platform written in PHP for the MySQL database. Its object orientation makes it an ideal tool for developing small or large community websites, intra company and corporate portals, weblogs and much more.

XOOPS CUBE LEGACY
Xoops Cube Legacy is an open source modulable web application platform, which enables web application you wrote may hookup others. Along with the XOOPS Cube, your web application development may contribute others and take advantage of collaboration. The XOOPS Cube Legacy, one of Base Project of the XOOPS Cube, provides alternative for XOOPS Cube users. You may build your website using abundant XOOPS modules with more flexible base system.

PIVOT
Pivot - Features: sophisticated categories/weblogs system, so you can maintain several weblogs and publish your entries how you like; template based. fully adaptable to your wishes; built in simple search tool; keeps simple statistics of how your visitors came to your site; easy to upload and include pictures with your log-entries; allows for making thumbnails of uploaded images; comment system that remembers your visitors (if they wish); automagically creates rss- and atom-feeds; ip-blocking,to prevent certain people from leaving comments; automagic archiving by week or month, and/or by category; optionally supports full wysiwyg editing of your posts (ie5.5+ on windows and mozilla 1.3+ / fb 0.6+ on all platforms); supports textile, both in entries and in comments; no external databases are required, just plain php. this is to ensure pivot runs on as many servers as possible; makes valid xhtml, when possible.

PHP WCMS
php WCMS is an Open Source web content management system released under the GNU General Public License. You can use it for free. phpwcms is optimized for fast and easy setup and works on any standard web server platform that supports PHP/MySQL and was tested successfully on Windows 2000/XP/2003/Vista, Mac OS X and LINUX. phpwcms is perfect for professional, public and private users. It is very easy to learn and gives you the flexibility to separate layout and content. Lots of powerful but simple implemented features assists publishers and web developers too.

PHP WEBSITE

php WebSite provides a complete web site content management system. Web-based administration allows for easy maintenance of interactive, community-driven web sites. phpWebSite's growing number of modules allow for easy site customization without the need for unwanted or unused features. Client output from phpWebSite is valid XHTML 1.0 and meets the W3C's Web Accessibility Initiative requirements. Founded and hosted by the Web Technology Group at Appalachian State University, phpWebSite is developed by the phpWebSite Development Team, a network of developers from around the world. phpWebSite is free, open source software and is licensed under the GNU GPL and GNU LGPL.

ARTICAL PUBLISHER

Article Publisher This powerful new tool is the only program you.ll need to create your Webpages. Use Article Publisher to create and manage content, generate search-engine-friendly URLs, and pinpoint which Webpages net you the most readers. Advanced WYSIWYG editing, best-of-breed imaging functionality, and customizable features make content management simple and efficient. Automatic RSS feeds keep regular viewers updated and bring new viewers to your site. Our easy-to-use template engine helps you to keep the look and feel of your Website fresh with an unsurpassed flexibility and range of options. You can also use Article Publisher to get to know your Website dynamics in real time; view which Websites are sending the most traffic to yours, and which search engine spiders visit your site most frequently . and which pages they crawl. Track AdSense clicks and see precisely when and where users clicked. Best of all, automatic installation has you up and running in no time!

XARAYA
Xaraya delivers the requisite infrastructure and tools to create custom web applications that include fully dynamic multi-platform Content Management Solutions (CMS). Xaraya's modular, database independent architecture introduces tools that separate form, function, content, and design with on-the-fly

FAQMASTER FLEX
FAQMaster Flex - Features: unlimited categories ; unlimited questions/answers; web-based category and faq administration with add, edit, delete capability.

DOCFAQ / DOCBASE
DocFAQ / DocBase is a document database system or document management system which include an internal rich text editor The application work on PHP, using MySQL database as backend.

ERP HOSTING
WEBERP
webERP web based accounting/ERP software webERP is a web based accounting/ERP software produced by an ongoing community of accounting software developers. Reliability is the Number One Priority An accounting system, more than any other system, needs to be reliable. webERP has been refined over years of work by accounting software developers. webERP is developed in the most popular internet language of PHP. It can be easily configured on everything from Windows to Linux. With the language and platform being so widely used, webERP is the reliable choice. Accessibility to Employees and Customers from Anywhere These days, 75% of all people in the world have access to the internet. Almost all companies have a web presence. In order for companies to properly integrate all systems and be able to have maximum choices for system users it only makes sense to use a platform suited to the internet. webERP provides the widest accessibility possible. Flexibility for Companies, Employees and Customers An ERP system must be useful to everyone involved. webERP is flexible in its platform and configuration.

HELPDESK HOSTING
OSTICKET
osTicket is a widely-used open source support ticket system. It seamlessly integrates inquiries created via email and web-based forms into a simple easy to use multi-user web interface. Easily manage, organize and archive all your support requests and responses in one place while providing your clients with accountability and responsiveness they deserve. osTicket is an attractive alternative to higher-cost and complex customer support systems; simple, lightweight, reliable, open source, and easy to setup and use. The best part is, it's completely free.

HELP CENTER LIVE
Help Center Live - Features: very fast - hcl tends to be faster then many other live help systems due to it's "slim and trim" philosophy; cobrowse/co-forms allow you to see what the user is doing, while they are doing it; unlimited departments; unlimited operators; remote operation, no need for multiple scripts for multiple sites; themeable using the smarty template system; transcripts let you monitor operator performance; hot pages alert you to traffic in particular areas of your website; referrer statistics; visitor statistics; module system allows virtually limitless expansion capabilities.

SMARTER TRACK
Smarter Track is a robust support Help Desk, Ticket System, Live Chat, Cost Analysis, Data Mining, Knowledge Base, Reporting, and Analytics software application through an elegant web interface. The Event-driven architecture available within SmarterTrack provides the flexibility to automate functions such as a Live Chat Invite System, dynamic SLA policies, and more through the use of Notifications and Actions. SmarterTrack's AJAX Web interface brings the performance of a desktop application to the Web. Run stand-alone or integrate with your existing customer database to provide a complete Customer Service Software solution.

SUPPORT CENTER
Support Center is powerful and easy-to-use helpdesk and customer support software that allows you to take control of your company inbox, and productively handle interactions between you and your clients. - a savvy web based helpdesk software solution, with intuitive AJAX based interface and with .less is more. approach. Support Center 1.0 is AJAX, PHP / MySQL helpdesk software for small to mid-sizes businesses. It provides organizations with ability to set up centralized email management and support ticket system for communication with customers. Along with all the important features, easy learning curve and fast and easy to use AJAX interface, it makes addressing customer questions quick and painless.

PHP SUPPORT TICKETS (PHPST)
PHP Support Tickets (PHPST) - The powerful, all-in-one email helpdesk / ticketing software that is incredibly easy to use and a snap to install. Please read the features page to see an itemised list of features. PHP Support Tickets is written in PHP and utilises a MySQL database; both are required on your web server to install this application. Please read the requirements for more information on this. This application was written following design pattern principles and Object Oriented design. Developers delving into the code may be a bit disorientated at first, because the code doesn't follow the common php/template pattern. The design is instead focused on expandability and ease of maintenance. Most of the visual aspect of the application is controlled by CSS stylesheets, while the internal workings are neatly and coherently organised in logical classes and methods. Easy Installation Although modifying the application certainly requires an understanding of Object-Oriented design, the PHP language and SQL; the installation is extremely straight forward, although a minimum understanding of web server technologies is essential. This script is set up to use a MySQL database by default, but can easily be modified to support all major types of databases, including MS Access, PostGreSQL and Oracle. You may also need some knowledge of how to upload a database schema into your MySQL installation. This can be done very easily through PHPMyAdmin. Although this is covered within the install it is still knowledge you may require, having PHPMyAdmin on hand is never a bad thing anyway. So download and UnZip / UnRAR the latest version and place it into a folder on your Web server, open your favourite browser and enter the installation folder /install. You will then be presented with the form to install the software. Administration The administration section is secured through a username and password. The default entry is administrator / password. You may change this once you have logged in. You may have unlimited Moderators / Admins assigned to take care of incoming tickets. These are all entered through an intuitive user admin page. Admins are allowed to view all tickets and perform all admin tasks, moderators can see the tickets assigned to their department only. Manageable departments allow you to edit / delete / add new departments at will. Reply to tickets through the response section and an email will automatically be sent to the User who posted the ticket with a full history of the message thread. Admins can see and view Attachments made by the User, and also add attachments to the replies. The type of files allowed are configured within the config.php file and is unlimited. Newly posted tickets will be emailed to the Admin's email address, response by the User will also continue to be emailed with a full history of the message thread. You can allow users to register themselves or control who is allowed to post into the system. This application can handle unlimited user. Many other configurable features are contained within the config.php file. User Interface Users have the basic ability of sending in tickets to set departments, with set urgency levels. They can add single attachments to any post. Users can open, close or answer their own tickets.

CSLH
CSLH - A multi-user, multi-operator, multi-department Live Help support chat system that allows the operators of the websites to monitor their visitors as they are browsing the site and proactively open a chat session with that visitor. The modular structure and open source code allows for the highest level of freedom in customization to fit your needs.

PHP MYFAQ
php MyFAQ supports various databases to store all data. phpMyFAQ also offers a multi-language Content Management-System with a WYSIWYG editor and an Image Manager, flexible multi-user support with user and group based permissions on categories and records, a wiki-like revision feature, a news system, user-tracking, language modules, enhanced automatic content negotiation, templates, extensive XML-support, PDF-support, a backup-system, a dynamic sitemap, related articles, tagging, RSS feeds, built-in spam protection systems and LDAP support.

SUPPORT LOGIC HELPDESK
Support Logic Helpdesk is a support ticket system offering multiple e-mail addresses, admin/staff/user panels, canned responses, HTML tags support, e-mail limit on a per user/day basis, attachments and more.

MANTIS
Mantis is a free popular Web-based bugtracking system. It is written in the PHP scripting language and works with MySQL, MS SQL, and PostgreSQL databases and a Web server. It comes in 68 languages, and provides the following features: different user access level per project; search and filters; e-mail notification; attachments; RSS feeds; sponsorships support (users are able to place sponsorships for specific issues, also developers can track such sponsorships or payments); self-service reset password support; export to csv, Microsoft Excel, Microsoft Word; ability to extend functionality through custom functions; Wiki integration; online chat, and many other features.

SUPPORT SERVICES MANAGER
Support Services Manager (SSM) is a powerful Support Desk and Knowledge Base application.

OWL
Owl is a multi user document repository (knowledgebase) system written in PHP4 for publishing files/documents onto the web for a corporation, small business, group of people, or just for yourself.